Before you start, evaluate your ad text current performances:
Identify strong performing ad texts. Keep them in the corresponding ad group
Identify poor performing ad texts. Delete them.
Ad Text Tips & Best Practices
Differentiate from competition
Include specific information
Make ads stands out– Special offers, unique qualities and promotional language ("discounts", "free shipping", "low price guarantee", "price matching", "award-winning", etc.
Focus on one specific product/service
Use appropriate relevant URLs
Use keywords in first line of ad text

should be an "eye catcher" (ask a question, make a statement, sum up specific product/service)
increases quality score
increases ad relevancy (search term in the title, keyword appears in bold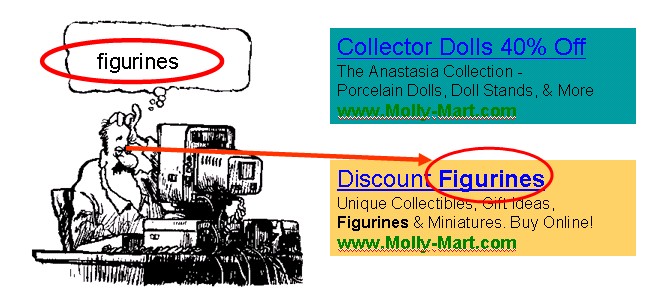 Matching terms show up in bold text on the Google results page.
Use strong calls to action– "Sign up for Free Newsletter", "Try a Free Sample", "Order Make-up Online", "Buy CDs at 15% Off"
Specify location of product to increase ROI (non-local users will not click on the ad). If your business only services one specific place, include this in the ad.
Use display URL to grab attention

1) include an extra word after the "/" or at the sub domain usual location


2) capitalize first letters of each word within domain name



www.Ads-Optimization.com
AdWords.Ads-Optimization.com

NB:
Keywords are bolded when they appear in Display URL
Display URL taken into consideration for quality score
---